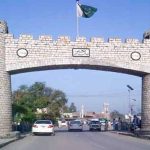 ISLAMABAD: The 89th birth anniversary of former Prime Minister and founder of Pakistan People's Party (PPP) Zulfikar Ali Bhutto in being observed today (Thursday) throughout the country.
The programmes of 89th birth anniversary of Zulfikar Ali Bhutto will start with the recitation of Holy Quran at his grave in Garhi Khuda Bakhsh after which floral wreaths will be laid at the grave of founding father of PPP and special prayers will be held for the departed soul.
Functions will be held in all big and small cities of the country where main as well as local leadership of the PPP will address and will discuss life and political vision of Zulfiqar Ali Bhutto. Cakes will be cut at the end of the functions to mark the birthday of the PPP founder.
Zulfikar Ali Bhutto was born on January 5, 1928 in Larkana. His father, Sir Shah Nawaz Bhutto, was the dewan of the princely state of Junagadh.
Educated at Berkeley and Oxford, Bhutto trained as a barrister at Lincoln s Inn. He entered politics as one of President Iskander Mirza s cabinet members, before being assigned several ministries during President Ayub Khan s military rule.
Zulfikar Ali Bhutto founded Pakistan People's Party in 1967. He served as the 4th President of Pakistan from 1971 to 1973. He became prime minister of Pakistan on 14 August 1973 after parliament unanimously approved a new constitution in 1973.
The PPP won the 1977 parliamentary elections; however, a conservative alliance alleged widespread rigging and civil disorder escalated across Pakistan. On 5 July 1977, chief of army staff General Zia-ul-Haq deposed Bhutto in a bloodless coup, and had the former prime minister controversially tried and executed by the Supreme Court in 1979 for authorising the murder of a political opponent, Ahmad Raza Khan Kasuri.