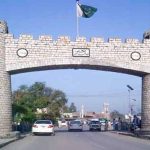 BEIRUT: A huge explosion near the centre of Beirut killed at least 78 people, injured thousands and sent shock waves across the Lebanese capital, shattering windows, and causing apartment balconies to collapse, witnesses and security sources said.
The blast occurred in the city's port area, where there were warehouses having explosives.
Footage of the blast shared by residents on social media showed a column of smoke rising from the port district followed by an enormous blast. Those filming what initially appeared to be a big blaze were thrown backwards by the shock of the explosion.
Lebanese President Michel Aoun called for an emergency meeting of the country's Supreme Defence Council, according to the presidency's Twitter account.
Lebanon's Internal Security Chief Abbas Ibrahim, touring the port area, said he would not preempt investigations. An Israeli official said Israel had nothing to do with the blast.