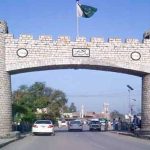 KABUL: Chief Executive Officer (CEO) Abdullah Abdullah on Monday said the Taliban should positively respond to the government's legitimate call for peace, stressing that the Afghan forces would defend the country against the rebels if they chose violent means.
Addressing a Cabinet meeting, Abdullah said the Afghan forces had significant achievements during their operations in Nangarhar, Baghlan, Helmand, Faryab, Badakhshan, Takhar and other areas of the country during the past few weeks.
He appreciated the security forces' performance in improving security and said relevant organs should encourage the Afghan youth to join armed force and defend the country.
"The Afghan government has a clear message for militants to come to the negotiating table, but the government's and people's stance at defending the country is unwavering," the CEO said.
"We once again invite the Taliban to give a positive response to our righteous call, they should remove thoughts they could achieve things by violent activities and killing people," Abdullah added.
He said the militants would discharge their important responsibility by positively responding to the peace process. "Militants should know they are responsible for killing people in a war imposed on the Afghans," he added.
Abdullah was speaking two days after the Taliban refused to participate in peace talks with the Afghan government after being invited to the peace talks by the four-nation group in its fourth meeting in Kabul in late February.
The quadrilateral group involving Afghanistan, Pakistan, the US and China had asked the Taliban to send their authorized representatives for talks with the Afghan government in Pakistan in the first week of March.
After Taliban's refusal, the Afghan government announced the peace negotiations had been deferred for the next two weeks. …Agencies