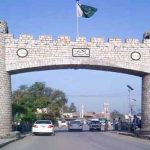 ISLAMABAD: An accountability court on Tuesday has turned down the former prime minister Nawaz Sharif's counsel Khawaja Harris's withdrawal from the National Accountability Bureau (NAB) references plea.
During the hearing headed by Justice Mohammad Bashir, Khawaja Harris presented his reservations regarding the cases and said that Supreme Court (SC) had authorized NAB court to schedule the hearing timings.
The court cannot hold proceedings on beyond the selected judiciary time and on off days as it has been clearly mentioned in the rule of law, he added.
The counsel said that extended hearing schedule affects the preparations for next day proceedings. It's not good for the client to come to the court without preparations, he continued.
Earlier, after the withdrawal of Khawaja Harris from the case, Jahangir Jadoon submitted the power of attorney on behalf of Nawaz Sharif in Avenfield property reference.
NAB prosecutor Sardar Muzaffar while expressing resentment over the lawyer's absence maintained that the party is using delaying tactics.
"He says in media that the trial is being delayed. This is not the way to handle a case. Amjad Pervaiz had set today's hearing for arguments. If the lawyers cannot continue the case, they should call in the suspects to fight it themselves," he criticized.