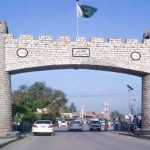 LAHORE: An accountability court has on Tuesday extended Pakistan Tehreek-e-Insaf (PTI) leader Aleem Khan's judicial remand for 14 days in assets beyond sources case.
Duty Judge Syed Jawad ul Hassan conducted the hearing and inquired about the reference against the PTI leader. The National Accountability Bureau (NAB) prosecutor informed the court that final report has not been prepared yet, and it will be submitted after competition.
The judge remarked that the suspect can be sent to jail if the prosecution does not prepare the reference, and ordered to present the report in next hearing.
The accountability court further directed the anti-corruption watchdog to present Aleem Khan on May 13.