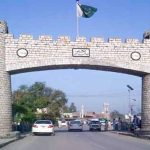 ISLAMABAD: An accountability court in Islamabad on Tuesday ordered to auction all the assets, including the bank accounts and property, of former finance minister and Pakistan Muslim League-Nawaz (PML-N) leader Ishaq Dar.
The accountability court Judge Muhammad Bashir announced the verdict. The decision came on an application filed by the National Accountability Bureau (NAB), seeking auction of Dar's assets and asking the court to appoint a beneficiary of recovered amount.
In its order, the court remarked that provincial government has the authority to either confiscate the assets or auction them.
The accountability court is hearing corruption reference filed by NAB against Dar, accusing him of accumulating assets beyond known sources of income.
In the application filed by NAB's prosecutor, Imran Shafique, under Section 99 of the Criminal Procedure Code (CrPC) and sub-sections (2) and (3), the accountability body maintained that Dar was arrayed as an accused but fled the country without facing trial and ignored multiple summons and arrest warrants. Shafique recalled that court issued a proclamation under Section 87 of the CrPC and directed the former finance minister to appear at a specified time but the orders were ignored, hence, Dar was proclaimed an offender.
The application also stated that more than six months had passed but the accused had consciously refused to appear before the court. NAB's counsel further claimed that the accused "faked an ailment". "He has failed to justify his unavailability."
According to NAB, some of Dar's properties were already attached by the court on November 2, 2017, while others remained beyond the jurisdiction of the court. Therefore, the bureau sought orders for attachment and appointment of a receiver.
The application prayed to the court appoint a district officer to receive and deposit the amount in the treasury and for the state to take possession of Dar's movable assets.