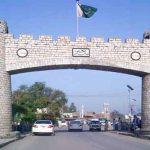 ISLAMABAD: The accountability court on Tuesday declared Finance Minister Ishaq Dar absconder and rejected his petition seeking exemption from personal appearance in a case pertaining to assets beyond known sources of income.
The court has further directed to release advertisement for Dar's summoning. The court has also issued a show-cause notice to Ishaq Dar's guarantor Ahmed Ali Quddusi and ordered him to submit reply by November 24.
The minister had made the request to get immunity from hearing on medical grounds as he is in London for heart treatment, and a fresh health report was also submitted in the court by his counsel.
The National Accountability Bureau (NAB) special prosecutor had opposed the report and requested the court to declare Ishaq Dar absconder. The court may also cease the minister's surety bonds worth five million rupees for failing to appear.
Furthermore, the NAB also submitted a report to Judge Muhammad Bashir regarding the non-bailable arrest warrants of Ishaq Dar in which it was stated that raids were conducted at Ishaq Dar's homes in Lahore as well as in Islamabad but the accused has escaped abroad along with his family.
It is worth mentioning here that the accountability court had issued non-bailable arrest warrants against Ishaq Dar in the previous hearing, and had directed Ahmed Ali Quddusi to make sure that Ishaq Dar appears before the court on November 21 (today).