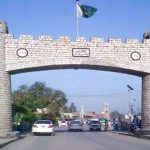 Imran khan said that we will make all possible effort to address the need of poor people.
PM further said about the self-esteem of helpless people who are living in shelter homes should not be dented.
He expressed his satisfaction over the establishment of model shelters in the federal capital and the standard of facilities provided in them.
Imran Khan said it is incumbent on state to fulfill needs of the helpless people and the government will leave make every effort to meet this requirement.
In addition to that, PM said philanthropists will be encouraged for the establishment of standard shelters and expansion of their network.
Furthermore PM, in principle, approved amending the Bait-ul-Mal law for the establishment of the network of shelter homes on permanent basis.
SAPM Dr Sania Nishtar briefed the Imran Khan in detail about the up-gradation of five shelter homes established in the Federal Capital and the best facilities being provided therein to the poor labourers and other deserving people.
She told the Imran Khan that the data of people staying in shelter homes was updated on daily basis so that it was not only utilized for improving the service, but also shared with those participating in the government's efforts towards that noble cause.