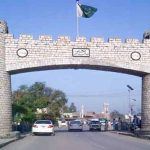 CHARSADDA: Stressing on participation of Afghan government in peace talks, Central President of Awami National Party (ANP) Asfandyar Wali Khan Wednesday said that exclusion of Kabul administration from peace process is like giving an invitation to another war in Afghanistan.
He was talking to an Afghan delegation led by Afghan president's special representative for peace Umar Daudzai at Wali Bagh here. Afghan ambassador to Pakistan Atif Mashal was also present in the meeting.
The Afghan delegation appreciated the ANP leadership for their efforts for peace in Afghanistan.
The ANP president said that unless the Afghan government was included in talks, the process could not succeed. He said that even if Taliban agree on ceasefire, the Daesh could create troubles in Afghanistan.
He said that Pakistan parliament has also passed a resolution for peace talks in Afghanistan. He said that the Afghan government should lead the peace talks. He said that Russia and China should play the role of guarantor of the Afghan peace process. He prayed for the success of peace talks, saying that if peace process failed the region could turn into another Syria.