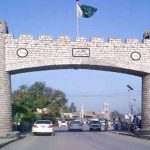 KABUL: 83 militants have been killed and 53 others wounded in newest military operations across the country, Afghanistan Ministry of Defense announced on Monday morning.
A statement issued by the ministry states that the operations were carried out in nine provinces where eight militants hideouts were also destroyed and a large number of weapons and ammunition seized by the security forces.
The operations were conducted in Qara Bagh District of Kabul, Urgon District of Paktika, Zherai District of Kandahar, Mohammad Agha and Azra districts of Logar, Sozhma Qala of Sar-i-Pul, provincial capital of Farah, Pasaband and Dolina of Ghor, Kishk-i-Kohna of Herat and Musa Qala District of Helmand province.
53 Improvised Explosive Devices (IEDs) were also defused by the security forces during the operation.
During these operations eight soldiers from the Afghan National Army embraced martyrdom due to insurgent fire and landmine explosion.
Afghan National Security Forces an all-out military operation against militants after taking the full responsibility of security from NATO forces in January this year.