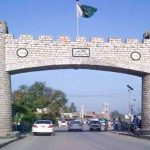 ISLAMABAD: Minister for Planning and Development Ahsan Iqbal has called for greater connectivity, enhanced trade and closer cooperation for development in ECO region.
While inaugurating 28th Meeting of Regional Planning Council of ECO in Islamabad today, the minister said we would have to work and collaborate proactively to prepare our people to embrace the challenge of latest technologies and innovations.
He said challenges in political, security, economic and environmental fronts required regional and global cooperation to address them effectively.
Ahsan Iqbal emphasized the need for more intra-ECO trade and called for development of efficient network of transportation through road, rail and air for this purpose.
He said apart from direct flights between the member-states, there should also be cooperation and facilitation in visa regime for businessmen and people.
The Minister for Planning expressed satisfaction over projects, like TAPI and CASA-1000 but added that the forum should work for greater cooperation in energy.