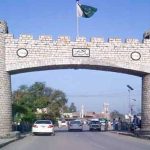 LAHORE: Pakistani umpire Aleem Dar on Monday became cricket's most experienced umpire as he broke the previous record of officiating in the most number of international matches during the second Test between South Africa and Sri Lanka in Cape Town.
The 48-year-old surpassed the tally of South African Rudi Koertzen, who had stood in 331 international matches.
Dar is currently supervising his 332nd international match —109 Tests, 182 ODIs, and 41 T20Is.
Dar said the milestone is a great honour for him and thanked everyone who supported him throughout the years. "It is a great honour for me and I would like to thank Allah as well as my family and friends, who have always supported me," he said.
While the Jhang-born started his career as a cricketer, he has earned accolades as an umpire ever since he officiated in his first match on February 16, 2000 in Gujranwala between Pakistan and Sri Lanka.
He was made a part of the Elite Panel of International Cricket Council (ICC) Umpires in 2002 and won ICC's Umpire of the Year award in 2009, 2010, and 2011.
The Government of Pakistan honoured him with Pride of Performance on August 14, 2010.