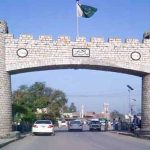 ISLAMABAD: Pakistan Tehreek-e-Insaaf (PTI) leader, Ali Muhammad Khan on Monday took oath as State Minister at the Presidency.
President Arif Alvi administered oath to him.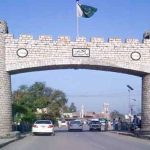 The ceremony was attended by political and higher officials.
Earlier on September 15, following induction of six new ministers just few days ago the PTI government has decided to further induct more four to five new ministers in the federal cabinet after Muharram.
The new ministers will be Faisal Vawda, Ali Ameen Gandapur, Azam Swati and Fazal Muhammad Khan.
Prime Minister Imran Khan's cabinet currently includes 19 ministers, four state ministers, four advisers and three special assistants.Govt Likely to Further Extend Federal CabinetHowever, several ministries including Science and Technology, Overseas Pakistanis, Transport, lie vacant, while the portfolios of Kashmir Affairs, Narcotics Control, Postal Services and Water Resources have not been given to anyone.
Following the resignation of Babar Awan, Adviser to the Prime Minister on Parliamentary Affairs portfolio is also vacant.
Earlier, six new members took oath as Ministers in the Federal Cabinet in a ceremony held at the Presidency.
President Arif Alvi administered the oath to the nominated federal ministers and ministers of state Omar Ayub Khan, Ali Muhammad Khan Mehar, Syed Ali Haider Zaidi, Muhammad Shabir Ali, Murad Saeed and Muhammad Hammad Azhar.