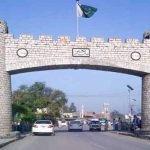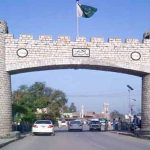 RAWALPINDI: Chief of Army Staff (COAS) General Qamar Javed Bajwa on Wednesday visited National Counter Terrorism Centre in Kharian.
According to a statement issued by the Inter-Services Public Relations (ISPR), the COAS witnessed third International Pakistan Army Team Spirit (PATS) Competition-2020 which was held at National Counter Terrorism Centre.
Teams of different countries, including South Africa, Turkey, Saudi Arab and Sri Lanka participated in the competition. Besides, teams of Pakistan Army and Pakistan Air Force also participated in the event.
The competitions demonstrated tactics, including physical, and mental abilities.
On the occasion, the army chief said participants learned different tactics from each others experiences.
Gen Bajwa maintained that holding of such competitions will enhance the fighting capabilities of the soldiers.
He added such competitions will help in uniting the armed forces of different countries.