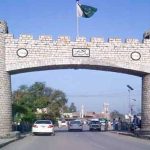 ISLAMABAD: Army Chief General Raheel Sharif has praised Turkish President Reccep Tayyip Erdogan's address in the parliament on Thursday.
In his informal chat with reporters after attending the joint sitting, Army Chief said that Erdogan speech was good.
The Army Chief, however, avoided to formally talk to the media but went on to respond to a question about situation at the Line of Control (LoC). He said that Pakistan's defence was in strong and reliable hands.
Security personnel barred journalists to record chief's video however, they continued after General Sharif's approval.
Reportedly, the chief waited in deputy speaker's chamber until security clearance.