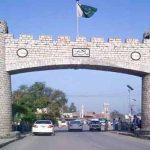 LAHORE: Renowned TV actor Kashif Mahmood has said that ideologies of people do not change by arresting them.
"One should tolerate his opponents. There is a vast difference between a political worker and celebrity. I am not an official of Pakistan Tehreek-i-Insaf (PTI) but an actor," he said.
The actor prononunced that he admire Imran Khan and whether it is the government of Nawaz Sharif or Khyber Pakhtunkhwa they will be questioned.
"The rulers are answerabale to the nation and they should adhere to this duty."
He expressed regret over the police raid at his house and said that his residence was searched as if he was some criminal.
"Although I was treated well in the jail but the situation in which I was arrested from my home gave me the feeling that I was some criminal. It is not he police who is responsible but that thinking that is not eliminating from the society. This is not democracy but worst dictatorship."
The actor affirmed that it is his democratic right to admire any person and he will continue to do this.
He urged that one should adopt a positive behaviour and should take the country towards progress.
"Difference of opinion could not be suppressed with strength. If we learn to embrace tolerance only then a good example of democracy will be established. Every citizen should believe in democracy."
Kashif Mahmood said that Imran Khan is struggling for justice and truth and the nation is with him.
He hoped that the result of PTI's protest campaign will be in favour of the people.