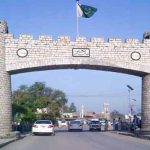 PESHAWAR: An Anti-Terrorism Court (ATC) here in Peshawar on Thursday ordered to release Pakistan Tehreek-e-Insaf (PTI) leader Baldev Kumar accused of killing Suran Singh.
Giving benefit of doubt to the accused, the ATC gave order acquittal of Kumar in its verdict.
Baldev Kuram had been arrested on charges of killing Suran Singh, who was an adviser to Chief Minister Khyber Pakhtunkhwa.
Suran Singh had been elected on minority seat and was assassinated in his native village in Buner on April 22, 2016.