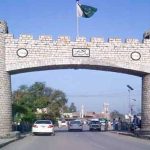 The Anti-Narcotics Force (ANF) arrested several accused and recovered drugs from them on Friday.
The ANF arrested an accused at Islamabad International Airport and recovered from his belly 73 heroin-filled capsules. The accused was a resident of Sargodha, and he was leaving for Jeddah, Saudi Arabia.
In another operation, two women of Peshawar were held with 4.2kg of hashish at Chungi No. 26, Islamabad.
The ANF also arrested two accused, residents of Peshawar, with 2.4kg of hashish and 1.2kg of opium near Islamabad Motorway.
Also, a Saudi Arabia-bound passenger was held with 800 grams of heroin at Karachi International Airport. The accused belonged to Swabi, and he had skillfully concealed the heroin in books.
"Cases under the Anti-Narcotics Act have been registered against the accused, and investigation is underway," the ANF spokesperson said.