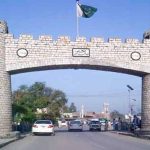 ISLAMABAD: Opposition political parties have decided to postpone Azami March rally in Islamabad till tomorrow in wake of horrific Tezgam express fire incident in Rahim Yar Khan here on Thursday.
In a statement to media, PML-N spokesperson Marriyum Aurangzeb said the decision was taken after 73 people were killed in an horrific incident in Rahim Yar Khan.
Earlier today, the Jamiat Ulema-e-Islam Fazl (JUI-F) caravan led by Maulana Fazlur Rehman reached Gujar Khan where the participants would stay a few hours before leaving for Islamabad later in the day.
Addressing a large rally of the JUI-F workers and supporters of other parties in Gujranwala, Fazl said that the demand for re-elections had become a national demand.
"The entire nation is on a single page," said Fazl. "Join hands with me to send these rulers a clear message. When economies of nations are destroyed, their geographies are altered," he added.
The Azadi March comprising thousands of slogan-chanting and flag-waving JUI-F workers led by Maulana Fazlur Rehman left Lahore for Islamabad on Wednesday evening as he reiterated while addressing the crowd that the march would not end without sending illegal Prime Minister Imran Khan and his cabinet home.
On their way to Gujar Khan, the caravan was welcomed by the leaders and workers of opposition parties backing the anti-government movement.
Prior to the arrival of JUI-F rally in the Federal Capital, the administration has made arrangements and a complete route plan for the city has been issued.