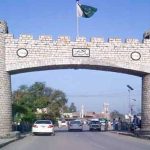 KARACHI: Pakistan bowling coach Azhar Mahmood believes his team is ready to give New Zealand a run for their money in the upcoming limited-overs series, starting from January 6.
Mahmood, while addressing media, said that the team was in good shape and ready to take on the Kiwis on their home turf.
"We have been training a lot and the players are in good shape and fit," he said. "They know that they have to go to New Zealand and perform well for which they have prepared well."
Mahmood added that Pakistani batting has historically struggled in New Zealand, but this time around the onus will be on bowlers to get accustomed to the windy conditions and deliver.
"Pakistan batting has always struggled when they go out of subcontinent and the pitches of New Zealand are not easy, neither their weather conditions," he said. "We have seen that there is a lot of wind in New Zealand. The venues where we will be playing have a lot of wind which will make it difficult for the bowlers, but it will be interesting to see how our bowlers adjust to the conditions there."
Mahmood also observed that the pitches in New Zealand have become batting friendly over the years.
"In the recent matches we have seen that they have made good batting pitches, so we will have to see after reaching there which type of pitches they have prepared for the series," he said.
The 42-year-old added that the team will try to avoid complacency against the Kiwis. "Although we have won the Champions Trophy, but we cannot take New Zealand lightly. They have a number of match-winners, so we have to be on our toes till the end of every match."
However, Mahmood was confident of the bowling attack which has been Pakistan's driving force in most of the recent victories. "We have a good combination of pacers and spinners. Bowling has always been our strength and it will be our strength in New Zealand too," he said.
Former Pakistan all-rounder was also confident of team's bench strength. "We will have to maintain the winning momentum and to do that we have to let go of complacency. Our bench gives us strength since we have a suitable replacement for all players," he said.
Pakistan all-rounder Mohammad Hafeez has been banned from bowling after his action was reported, but Mahmood believes as much as they will miss the off-spinner, they have suitable replacements to operate in place of him.
"Hafeez's absence will be felt in bowling as he is the number one all-rounder, but we have Shoaib Malik, Shadab Khan and if needed Haris Sohail to bowl for us when needed," he said.