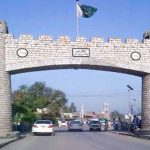 QUETTA: Balochistan Education Department has terminated more than 800 illegal teachers in the province in an ongoing scrutiny.
According to Balochistan Education Secretary Saboor Kakar, the ghost teachers had been drawing salaries from the national exchequer for the last few years."
The government has also launched a process to verify documents and appointment orders of all teachers working in the province, said the education secretary, adding that in the past, a large number of fake and ghost teachers had succeeded in cementing ties with officers in the education department.
"An inquiry is already underway against officers responsible for payment of salaries to these fake teachers," Kakar said.
"We have removed their names from our lists rather than terminating them. Since they were never appointed to begin with, we have simply removed their names," he said.