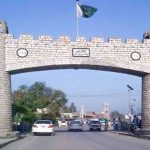 ISLAMABAD: Prime Minister Nawaz Sharif on Friday said the Pakistan Muslim League-Nawaz (PML-N) government is giving priority to the development of Balochistan.
The Prime Minister was talking to Balochistan Chief Minister Sanaullah Zehri who called on him in Islamabad.
They discussed progress on the ongoing development projects in the province.