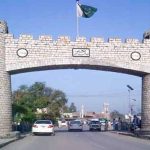 ISLAMABAD: Pakistan Peoples Party Chairman Bilawal Bhutto Zardari lashed out at the government for arresting Maryam Nawaz Sharif, who was taken into custody earlier today by the National Accountability Bureau in connection with the Chaudhry Sugar Mills case.
Condemning the arrest while speaking during Thursday's National Assembly session, Bilawal lamented that the country was witnessing "a new era of dictatorship."
"I saw the news of Maryam Nawaz's arrest on TV. This government arrested an opposition leader, a woman. My family has been in politics for generations. We [saw how] dictator Zia used to go after his political opponents. We are seeing [a new era of] dictatorship today, in Naya Pakistan," the PPP chairman said.
He called out Prime Minister Imran Khan, claiming that the leader failed to deliver on his promise of justice.
"History will remember that Imran Khan, who used to talk about justice, who told the youth of this country that he will deliver justice in his Naya Pakistan… today, without any conviction, you arrested Maryam Nawaz," Bilawal said.