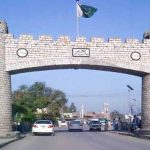 ISLAMABAD: Pakistan People's Party (PPP) Chairman Bilawal Bhutto Zardari had telephone conversations with various political leaders of the opposition and discussed various important issues on Friday. The Chairman telephoned Shehbaz Sharif, Maulana Fazlur Rehman, Siraj ul Haq, Aftab Sherpao, Senator Hasil Bizenjo, Mohsin Dawar and other important leaders.
Bilawal Bhutto Zardari called Pakistan Muslim League Nawaz (PML-N) President and Leader of the Opposition Shehbaz Sharif, and both leaders agreed to outright reject the federal budget 2020-21 as well as convene an all-party conference next week.
Bilawal Bhutto Zardari inquired about Shehbaz Sharif's health and also prayed for Nawaz Sharif's speedy recovery.
Shehbaz Sharif thanked Bilawal Zardari for his kind and good wishes and extended best wishes to former President and PPP Co-Chairman Asif Ali Zardari after inquiring about his health.
On the other hand, Bilawal also phoned Maulana Fazlur Rehman, Leader of Jamiat Ulema-e-Islam (JUI-F) and discussed the country's political landscape. Referring to the Corona virus, Bilawal Bhutto said that the virus had spread in the country due to the incompetence of the incumbent government.
In a telephone conversation with Qaumi Watan Party chief Aftab Sherpao, Bilawal raised concerns about the worsening situation of coronavirus in the country.
He said that the government has wreaked havoc on the country's economy and we will not accept an anti-people budget under any circumstances. Imran Khan was in a state of constant confusion and that allowed the coronavirus to spread to all corners of the country, he added.
The PPP chairman said that Imran Khan was targeting the country's constitution in the name of 18th amendment. Instead, he should endeavor to save the nation from Coronavirus.
Talking to MNA Mohsin Dawar, he said that the government has failed in the field of economy from day one, adding that it cannot hide its failure under the guise of coronavirus and we do not accept a budget that does not provide any relief to the public.