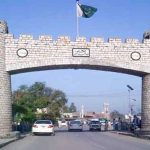 ISLAMABAD: Interior Minister Chaudhry Nisar Ali Khan says those who are responsible for blasphemy will be dealt with iron handedly.
Addressing an inaugural ceremony of facilitation center in Islamabad on Thursday, he said the culprits of blasphemy are enemies of humanity. He asked the facebook administration to cooperate in this regard.
The Interior Minister said that government is making efforts to prevent blasphemous material on social media.
He urged all Muslims countries to practice unity against sordid conspiracies against Islam as the matter of blasphemy hurts feelings of all Muslims.
He said the government is fully prepared in taking strict action against blasphemers and whole nation stands with government in this fight.