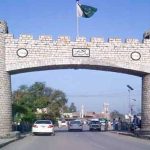 Pakistan Tehreek-e-Insaf (PTI) Balochistan parliamentary leader Sardar Yar Mohammad Rind on Monday stated that he could no longer support Balochistan Chief Minister Mir Abdul Quddus Bizenjo after the killing of three party workers.
"Is this a sign of governance that instead of arresting the accused who killed my three voters, the deputy secretary Home and commissioner are investigating the registration of an FIR as the accused belong to the Balochistan Awami Party?" Rind asked.
"The prime minister should take notice that the killers of PTI workers are freely roaming," he added.
Rind expressed these views while addressing a news conference at Quetta Press Club. The PTI is an ally of the ruling BAP in Balochistan.
He said the PTI voters and supporters in Kachhi were attacked by one Mir Asim Kurd Gelu, leaving three workers dead and two seriously injured, adding that the assault was a conspiracy.
"Their only fault was that they belonged to the PTI and voted for me."
Terming it unfortunate, he said the killer was "sitting in the assembly with Balochistan Governor Syed Zahoor Agha and deputy speaker" a day before the incident.
"The victims were killed because they were weak. I want to tell them (the attacker) that they were weak but we will support them in any case," he added.
Responding to a question, Rind said he could not support CM Bizenjo anymore. "I will meet the premier soon and inform him about my concerns."