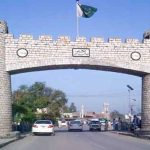 LAHORE: Caretaker Chief Minister Punjab Hassan Askari Rizvi on Sunday said the interim government was vigilant to deliver its national responsibility for free and fair elections and would provide equal opportunities to all political parties.
He said the administration would carry out its duty impartiality across the province and would perform within the framework of Election Commission. He said that peace and security were mandatory for transparent and fair elections which would strengthen democracy and= national institutions.
The interim government will perform its duties for fixed period and limited mandate, he added.
He said that during elections, balance between political parties would be maintained and would fulfill the responsibility to provide a "Level Playing Field".