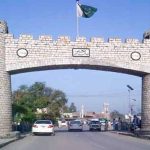 BIRMINGHAM: Batting first Bangladesh gave India 265 run target to chase in the second semi-final of ICC Champions Trophy at Edgbaston here on Thursday.
Light rain delayed the toss and overcast conditions would have encouraged Kohli to believe there would be assistance for his pacemen.
Champions Trophy title-holders India thrashed Bangladesh by 240 runs in a warm-up match at the Oval last month, a fixture where the Tigers collapsed to 84 all out.
The winners of this match will play Pakistan, who hammered England by eight wickets in Wednesday's first semi-final in Cardiff, in Sunday's final at the Oval in London.
India launched their title defence by thrashing arch-rivals Pakistan by 124 runs at Edgbaston on June 4.
Both India and Bangladesh retained the sides that defeated South Africa and New Zealand respectively in the final round of the group stage.