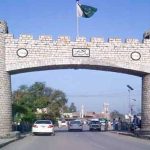 LAHORE: Chief Justice of Pakistan (CJP) Mian Saqib Nisar on Sunday has directed to carry out forensic audit of mineral water company in 15 days.
During the hearing, the top judge has ordered to check water samples of all the companies, adding that suitable amount will be given to the government after the case.
Earlier, CJP had clarified not to tolerate water theft at any cost as he wants to serve the nation. He also announced to take action against those stopping from the construction of the dams under Article 6.
I was surprised after watching that how water is being wasted, he continued.