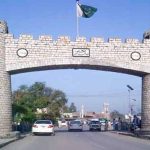 SANTIAGO: Chile wrecked Lionel Messi's dream of a first international title with a dramatic penalty shoot-out victory over Argentina to end their 99-year wait for a Copa America crown here Saturday.
Arsenal star Alexis Sanchez struck the winning spot-kick for Chile, as the hosts clinched a 4-1 shoot-out victory when the game ended goalless after extra time.
Sanchez chipped the decisive penalty down the middle past Sergio Romero to spark wild celebrations in front of a 45,000 capacity crowd at the Estadio Nacional in Santiago.
Chile took control of the shoot-out when Gonzalo Higuain blazed his penalty over the bar before Chile goalkeeper Claudio Bravo saved Ever Banega's spot-kick.
Argentina captain Messi, aiming to inspire the South American giants to a first international title in 22 years, could only look on distraught as Chile celebrated.
The four-time world footballer of the year had repeatedly spoken of his desperation to win a title with Argentina after winning everything at club level with Barcelona.
But the 28-year-old superstar was to suffer more disappointment, only 12 months after enduring another agonising extra-time defeat in last year's World Cup final against Germany in Brazil. Chile's win was their first ever victory over Argentina in the Copa America.
"It is a dream come true. We have worked so hard for this," said Chile star Arturo Vidal. The midfielder said Chile had been determined to win the Copa America after exiting the World Cup last year on penalties.
"We talked about it in Brazil that we were going to win the Copa America, "Sanchez said.–Agencies