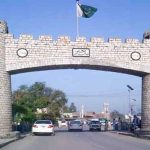 ISLAMABAD: Chinese Ambassador to Pakistan Yao Jing has said that China was open to the changes proposed by the new, Prime minister Imran Khan-led Pakistani government and "will definitely follow their agenda" to work out a roadmap for BRI projects based on "mutual consultation."
In an interview, Chinese Ambassador said "It constitutes a process of discussion with each other about this kind of model, about this kind of roadmap for the future," adding that Beijing would only proceed with projects that Islamabad desired."This is Pakistan's economy, this is their society," Yao said.
Both friendly countries were committed to pressing forward with BRI projects, China's Foreign Ministry said in response to questions faxed by Reuters, in order "to ensure those projects that are already built operate as normal, and those which are being built proceed smoothly".
According to Pakistani officials, one option is the build-operate-transfer (BOT) model, which would see investors or companies finance and build the project and recoup their investment from cash flows generated mainly by the rail freight business, before returning it to Pakistan in a few decades' time.Beijing was open to BOT and would "encourage" its companies to invest, the Chinese envoy said.
Pakistan's new government had wanted to review all BRI contracts. Officials say there are concerns the deals were badly negotiated, too expensive or overly favoured China.
"We are seeing how to develop a model so the government of Pakistan wouldn't have all the risk," Khusro Bakhtyar, a minister in Pakistan's planning ministry, told reporters recently.