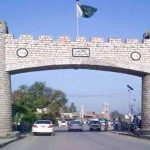 ISLAMABAD: China has assured Pakistan it will play its role to defuse tension between Pakistan and Afghanistan, The Nation has learnt.
Pakistan has already contacted the United States to help settle the differences with Kabul after Afghan forces fired inside Pakistan to kill several citizens.
In a retaliatory action, Pakistani forces also killed some Afghan soldiers.
The firing from the Afghan side of the border in Chaman targeted Pakistanis who were conducting a population census and the paramilitary Frontier Constabulary. The injured included FC soldiers. Afghan Chargé d'Affaires Abdul Nasir Yousafi was summoned to the foreign ministry and a strong protest was lodged. The Afghan government however, has shown no remorse.
A senior official at the foreign ministry said, that China was briefed about the Pak-Afghan tension.
"They promised to help in whatever way they can. Beijing believes peace is vital for regional progress," he added.
The official said that China understood tension with Afghanistan and Iran, and India would be a big hurdle to achieve peace in the region.
Prime Minister Nawaz Sharif is already in China to attend the Belt and Road Forum in Beijing.
Another official at the foreign ministry said that China was concerned about peace in Pakistan for the sake of friendship and for the huge investment it was making in the country under the China-Pakistan Economic Corridor.
"They naturally want peace in Pakistan. They have always been helpful and we believe they can share our efforts to defuse tension with Afghanistan," he added.
The official said that Pakistan was also in talks with Kabul to settle the differences to achieve the goal of peace.
"Our main point is border management. If this could be done, we will have no issues in the future," he maintained.
Foreign Office Spokesperson Nafees Zakaria said Pakistan wanted good neighbourly ties with Afghanistan.
"They have started all this tension. Border between the two countries is clearly demarcated and we should manage it well," he said.
The spokesperson said that Pakistan could not compromise on its sovereignty and would definitely respond to any aggression.