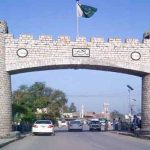 BEIJING: China on Wednesday called on Pakistan and India to solve their differences over occupied Kashmir, as tensions mount between the nuclear-armed neighbours after Uri attack, that left 18 Indian soldiers dead in the disputed Himalayan region.
China "hopes that Pakistan and India will strengthen channels for dialogue, appropriately handle any differences, improve bilateral relations and together protect the region's piece and stability", a deputy foreign minister told Pakistan's special envoys to China for Kashmir, according to the foreign ministry website.
The deputy minister, Liu Zhenmin, also told the envoys that China values Pakistan's position on Kashmir.
China has long been a strong diplomatic, military and economic supporter of Pakistan, and the two call each other "all-weather friends". Their ties have been underpinned by wariness of their common neighbour, India, with which China fought a brief but bloody border war in 1962.
Tensions between India and Pakistan rose on Tuesday as India's leader cancelled a visit to a regional summit and Islamabad warned it would treat it as "an act of war" if India revoked a water treaty.