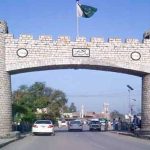 ISLAMABAD: A Chinese engineer has been found dead inside the Chinese Embassy in Islamabad, the capital police informed on Monday.
Police sources said that the body is believed to be 12 days old adding that it was brought to PIMS for autopsy by an embassy official.
The embassy has not revealed the identity of the dead and investigations are underway to ascertain the cause of death.