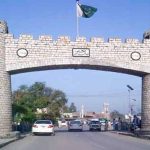 ISLAMABAD: Chief Justice of Pakistan (CJP), Justice Mian Saqib Nisar on Thursday issued directives to National Accountability Bureau (NAB) for investigation into the alleged corruption in Nandipur power project.
Hearing a case pertaining to alleged corruption in the project, the CJP while heading a three-member bench of the court asked as to why was Nandipur Power Plant still not completed.
"For how long was the project filed with the Ministry of Law?" the CJP questioned, and remarked that he wants to see the "fraud that happened in the project".
To this, the secretary energy told the bench, "Nandipur power project was established in 2005 to generate 525 megawatts of electricity. It was estimated to cost Rs22 billion but it went up to rs58 billion."
The CJP remarked, "A report prepared by Justice (retd) Rehmat Hussain Jafri regarding the project is present and we will look into allegations of corruption."
In light of the report prepared by Justice (retd) Jafri, Justice Nisar ordered NAB to conduct inquiry into the corruption allegations.
The Pakistan Muslim League – Nawaz (PML-N) government had earlier claimed that a power project in Nandipur had been established to generate 525 megwatts of electricity.
However, opposition parties had alleged corruption and said that not a single unit of power was added to the national grid through the project in the last year despite spending billions of rupees from the public money.
The opposition parties had also raised questions regarding the increase in cost of the project.