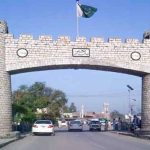 KARACHI: Chief Justice of Pakistan Justice Mian Saqib Nisar Saturday sent 55 missing persons' cases to Missing Persons Commission and hoped that they would be recovered soon.
He was hearing of complaints of different people including relatives of the missing persons. The relatives of the missing persons informed the chief justice that the security agencies were not cooperating in locating of their relatives.
The chief justice told them that their cases have been sent to missing persons commission, adding, "we have held meeting with missing persons commission." He hoped that the missing persons would be recovered very soon. He said that high level officials in the missing persons commission were monitoring the issue by themselves.
After hearing the plight of the relatives of the missing persons, the chief justice ordered to send all cases to the missing persons commission.