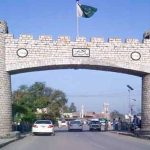 KARACHI: Chief Justice of Pakistan (CJP), Justice Mian Saqib Nisar has summoned the file of 12 May tragedy saying that the incident must be investigated.
Before hearing public welfare cases in Supreme Court registry here in Karachi, the CJP said that 12 May was a black day in the history of the country.
He also said that prayers should be asked for those who embraced martyrdom in 12 May incident.
After the prayers, the CJP asked lawyer Faisal Siddiqui if the tragic incident had been investigated.
Upon this, the lawyer informed the court that a case regarding the incident was pending in Sindh High Court (SHC).
Justice Saqib Nisar then asked the lawyer to given him the case number so that he might review it and summoned the file.