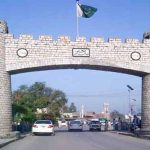 ISLAMABAD: The Supreme Court (SC) has on Friday sought recommendations for reducing the prices of petroleum products as secretary petroleum and chairman Federal Board of Revenue (FBR) appeared in the court in a case pertaining to imposition of additional taxes on petroleum products.
Chief Justice of Pakistan (CJP), Justice Saqib Nisar while conducting the hearing also summoned details from concerned authorities regarding commission given to dealers on petroleum products.
Oil and Gas Regulatory Authority (OGRA) chairman also appeared in the court and presented a report regarding purchase of petroleum products and the determination of prices.
However, the CJP reprimanded the OGRA chairman saying that he was not satisfied with the report and added that the report would be verified from experts.
Saqib Nisar remarked that institutions have indulged into blame game adding that action would be taken against whichever institution was responsible.
He further said that prices of petroleum products were jacking up with each passing day and no one cared for the masses.