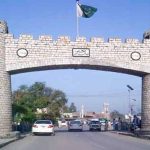 DUBAI: Former president Asif Ali Zardari on Friday held a meeting with Chief Minister Sindh Murad Ali Shah in Dubai.
It was decided in the meeting to challenge Sindh High Court (SHC) decision in Supreme Court (SC).
For this purpose, a three-member legal committee has also been formed which include Farooq H Naik, Aitzaz Ahsan and Lateef Khosa.
Barrister Murtaza Wahab was also present in the meeting whose appointment as CM's law adviser has been declared illegal by SHC.
Consultation was also made regarding appointments of advisors in Sindh.