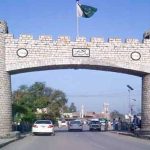 ISLAMABAD: Opposition leader Khursheed Shah said on Thursday that the coalition of opposition parties have a majority in the Upper House of the parliament to elect its own opposition leader.
While speaking to the media at the Parliament House, Shah said that the Pakistan People's Party wants to move forward along with the Pakistan Tehreek-e-Insaf.
He added that the PPP has no contention with the PTI.
"Our society does not accept politics of hurling shoes and ink," Khursheed Shah while commenting on the recent incidents of throwing shoes and ink at politicians.
"We continued to do politics despite bracing bullets. We have never been afraid of the bullets," said the veteran PPP leader.
He further said that the government has yet to give names for the caretaker prime minister.
The opposition leader said that consultation is underway for the candidate's name, expressing hope that the party's allies will extend cooperation to it on the matter.
The ruling PML-N lost the race to appoint their favoured candidates to the top Senate slots as Sadiq Sanjrani, an opposition-backed candidate from Balochistan, was appointed chairman.
Sanjrani who was backed by the Pakistan Peoples Party (PPP), Pakistan Tehreek-e-Insaf (PTI) and the Muttahida Qaumi Movement-Pakistan (MQM-P) secured 57 votes compared to 46 for Haq.
PPP's Saleem Mandviwalla won the post of deputy chairman securing votes compared to PkMAP's Usman Kakar who was supported by the PML-N and received 44 votes.