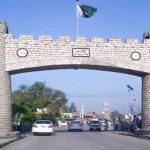 ISLAMABAD: Special Assistant to Prime Minister on Accountability Shahzad Akbar has said that the forensic commission's report regarding the wheat and sugar scandal has delayed.
The special assistant took to social-networking website Twitter and posted that sugar forensic commission report was due on Saturday, however, the commission has requested the federal government for extension of three-week time for submission of a thorough report.
The request will be considered by the Federal Cabinet in a meeting on Tuesday, he added.
It is to be mentioned here that the National Accountability Bureau (NAB) Rawalpindi was tasked to investigate the sugar and wheat scandal.
Director General NAB Rawalpindi, Irfan Naeem Mangi will lead the joint investigative team consisting of individuals from other law enforcement agencies of the country.
Earlier, Federal Investigation Agency (FIA) Director-General (DG) Wajid Zia was given a two-week deadline to submit the Inquiry Commission's final audit report over the flour and sugar scandal.
Two officers – Arsalan Watto from Lahore and Ayaz Khan from Islamabad – were also added to the FIA's forensic audit team.