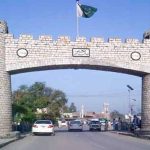 SRINAGAR: Normal life continues to be on a standstill on Tuesday due to a complete shutdown against the massacre carried out by the Indian troops in Shopian and Islamabad districts.
The two-day call for the strike was given a day before by the Joint Resistance Leadership comprising Syed Ali Gilani, Mirwaiz Umar Farooq and Muhammad Yasin Malik.
The troops killed 17 youth including 13 in siege and search operations and four in firing on protesters and funerals in the two districts. Over 200 civilians were injured, many of them critically, in the firing. Pellet guns were used on protesters, many of whose eyes got damaged. The troops did not allow even the ambulances to take the injured to hospitals. They damaged many houses while using chemical substance. The strike also affected life in far-flung areas of Ramban district in Jammu region.
All educational institutions, markets, banks and petrol pumps are closed while traffic is off the road in the length and breadth of the territory. At many places, the troops barricaded the roads with concertina wires and containers to prevent people from coming on roads. Internet and train services remained suspended in the valley.
Undeclared curfew and unprecedented restrictions have been imposed all across the occupied territory particularly in Shopian, Kulgam, Islamabad, Pulwama and Srinagar districts. However, people defied curfew in many areas and came out to offer funeral prayers in absentia for the martyrs.
Students of Kashmir University staged massive protests in the university campus and offered funeral prayers in absentia for the martyrs. Traders also held a protest in Srinagar. Over a dozen were injured when the troops used force and fired bullets and pellets on protesters in Shopian yesterday.
The occupation authorities have put Hurriyat leaders including Syed Ali Gilani, Mirwaiz Umar Farooq and Muhammad Ashraf Sehrai under house arrest. Muhammad Yasin Malik was arrested. The killings in Islamabad and Shopian evoked widespread condemnation by Mirwaiz Umar Farooq, Mufti Nasirul Islam, Dukhtaran-e-Millat, Jamaat-e-Islami, Democratic Freedom Party, Jammu and Kashmir Salvation Movement, National Front, Democratic Political Movement, Kashmir High Court Bar Association, South Asia Centre for Peace and Human Rights UK and Kashmir Council EU.
Meanwhile, the Indian troops resorted to indiscriminate firing inside the Shopian hospital building after doctors on duty objected to troops' intervention in the treatment of injured people. The troops fired several rounds at the casualty block and the blood bank inside the hospital. The doctors and paramedical staff took to streets and protested against the incident.
The APHC-AJK chapter held a protest demonstration outside the National Press Club, Islamabad, against the Indian state terrorism in occupied Kashmir. The Prime Minister of Azad Jammu and Kashmir Raja Farooq Haider, APHC-AJK leaders and members of civil society participated in the protest.