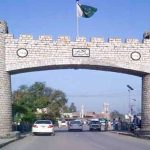 ISLAMABAD: Minister of State for Interior Tallal Chaudry appeared before the Supreme Court on Tuesday in the contempt of court case against him heard by a three-member bench of the Supreme Court (SC).
Counsel of the Pakistan Muslim League-Nawaz's (PML-N) minister, Kamran Murtaza said his client has submitted his response and requested to be provided with CDs of his 'anti-judiciary' speech.
Justice Ejaz responded that a transcript of the speech has been provided, to which Murtaza argued that they still require a CD as it is a 'sensitive case'.
The court then ordered the additional attorney general to provide the minister with the relevant CD.
The hearing was then adjourned for March 8, and Chaudry was granted an exemption from appearing owing to a commitment.