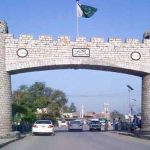 ISLAMABAD: Pakistan Tehreek-e-Insaf (PTI) Chairman Imran Khan met with the disgruntled members and workers of his party protesting against awarding party tickets for the upcoming general elections.
Talking to them, Imran Khan said that he would not change his decision regarding party distribution on someone's wish asking them to file review petitions against controversial tickets.
The PTI Chairman added that merit-based decision would be made on review petitions.
On Monday, a large number of disgruntled PTI workers and members staged protest demonstration outside Imran Khan's residence in Banigala over distribution of party tickets to controversial candidates.