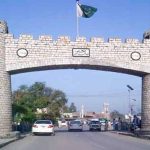 ISLAMABAD: The disbursement of cash assistance to the deserving families under the Ehsaas Emergency Cash program is underway across the country to support underprivileged families during lockdown due to coronavirus pandemic.
In a tweet on the social-networking website, Special Assistant to the Prime Minister on Poverty Alleviation and Social Safety, Dr. Sania Nishtar said that in the first phase, disbursements are being made to Kafalat beneficiaries.
She said special arrangements have been put in place at the disbursement points to avoid the spread of the pandemic.
Under Ehsaas Emergency Cash Program, a sum of twelve thousand rupees each will be given to the deserving families facing financial problems due to coronavirus.The government has allocated 144 billion rupees for this purpose.
Sources told that over 30.5 million people have so far applied for assistance under Ehsaas Emergency Cash Programme.
The deserving families can also apply for the programme by sending SMS on 8171.
According to details, centers have been established in different cities of Pakistan while the payments would be received from 8:00am to 6:00pm on daily basis.
Prime Minister Imran Khan said that distribution of funds to the deserving families will be totally merit-based, transparent and non-political what may come.
The data for this program was collected digitally, he told.
The premier went on to say that the Corona Tigers Relief Force has two main purposes: to identify people who are needy and to identify people who need to be put under quarantine.
"The force volunteers will try to locate people who are unable to register through SMS for the cash disbursement programme," he said.