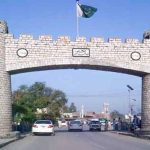 ISLAMABAD: After remaining suspended due to coronavirus pandemic for four months, polio vaccination campaign has been started across the country today (Monday).
According to sources, anti-polio drive has been initially be started in specific districts of the country from today. In the first phase, 800,000 children under the age of five will be vaccinated.
In Punjab, a five-day anti-polio drive has launched in 44 union councils of Faisalabad and 14 union councils of Attock.
In Karachi, the anti-polio drive has kicked off in specific towns including Baldia, Orangi, North Nazimabad and Liaquatabad.
In Khyber Pakhtunkhwa, a five-day anti-polio campaign has begun in South Waziristan district.
Five day anti–polio drive has been started in ten Union Councils of Quetta.
Sources further said that during the campaign, social distance and implementation of Standard Operating Procedures (SOPs) will be ensured. Masks, sanitizers, infrared thermometers have been provided to the polio workers.
The decision to revive the campaigns was taken in consultation with all provinces.
The formal approval to resume anti-polio campaign had been sought from the technical advisory group in June
It is pertinent to mention here that 58 cases of polio have been reported in the country so far this year, including 21 from Khyber Pakhtunkhwa, 20 from Sindh, 14 from Balochistan and three from Punjab.