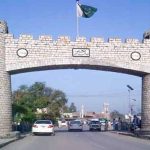 ISLAMABAD: Chief Justice of Pakistan (CJP), Justice Saqib Nisar while hearing a suo motu case regarding increase in fees of identity cards of overseas Pakistanis has remarked that the courts are friends of the public and government.
A three-member bench of the Supreme Court headed by CJP heard the case after Interior Minister Ahsan Iqbal, who had been summoned in the case, appeared in court today.
During the proceedings, the minister while commenting on the issue of public interest informed the chief justice of a court stay order on an under-construction college in Narowal.
The chief justice asked the minister to submit details of the case and assured him of resolution.
Chief Justice Nisar told the minister that the courts are friends of the government and the people but are considered the other way around.
After the hearing, the minister took to social media website and shared a quotation of Socrates regarding judges.
He wrote, "Four things belong to a judge; a) to hear courteously b) to answer wisely c) to consider soberly d) & to decide impartially (Socrates)‬".