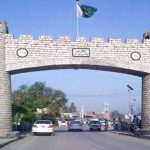 KARACHI: Co-Chairman Pakistan Peoples Party (PPP), Asif Ali Zardari on Wednesday said that the China-Pakistan Economic Corridor (CPEC) projects would ensure development in diverse fields of the country and help eradicate poverty.
Zardari was speaking at a meeting of PPP parliamentarians and party office bearers at Bilawal House Karachi. The meeting was chaired by PPP Chairman Bilawal Bhutto Zardari and Co-chairman Asif Ali Zardari.
Chief Minister Sindh Syed Murad Ali Shah briefed the participants over the CPEC projects. He informed that the Karachi Circular Railway (KCR) project is also included in CPEP.
While talking to media after the meeting, PPP leader and advisor to CM Sindh Maula Baksh Chandio let it be known that the foundation of CPEC project was laid by Asif Ali Zardari.
He professed that the hard work in this regard was done by one person and the inauguration by someone else.
Maula Bakhsh Chandio commented that the federal government is using tardy tactics in order to delay Panamagate case.
PPP leader Manzoor Wassan predicted that 2017 would be a different year and it is also possible that some decisions are made that could prove shocking for other political parties.
PPP leaders revealed that that if all the opposition parties unite in Panamagate case, the government can bow easily in this regard.