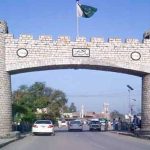 LAHORE: The Federal Interior Minister Ahsan Iqbal has said that they did not criticize the Supreme Court or the judges; however, he termed criticizing judiciary's decision a constitutional and legal right.
Addressing a ceremony in Lahore, the minister said they implemented the Supreme Court's decision ousting Nawaz Sharif adding that now; they could discuss merit of the verdict.
He added that judiciary's decision in Zulfiqar Ali Bhutto and Justice Munir cases have been implemented but not accepted.
Ahsan Iqbal maintained that he was deeply grieved over the Supreme Court's decision in Panama Papers case for not ousting Nawaz Sharif but for making the top court controversial.
The minister said that the country was in a takeover position; however, attempts were being made to destabilize the country politically.
He advised that everyone has to judge himself and see whether or not he was the reason of political instability in the country.