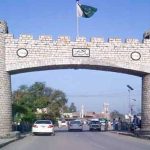 ISLAMABAD: Chairman Senate of Pakistan Mian Raza Rabbani on Friday issued an open letter in the name of people of Pakistan admitting that the current system of accountability has failed to curb the menace of corruption and threatens democratic polity and harmonization of society.
Raza Rabbani has proposed Federal Commission for Accountability—one authority, one law, where all other parallel forums for accountability shall cease to exist.
He said that an analysis of existing situation leads to a conclusion that there is a dire need to holistically review the existing accountability mechanism, therefore, creation of a statutory/independent body to oversee all aspects of corruption, with no group or entity outside its ambit is need of the hour.
The creation of such an entity would also mean that the duplication in mandates of several agencies could be rationalized. Furthermore, People of Pakistan are expecting that Parliament, being the legislature, will act to ensure that menace of corruption is nipped in the bud and accountability is across the board.